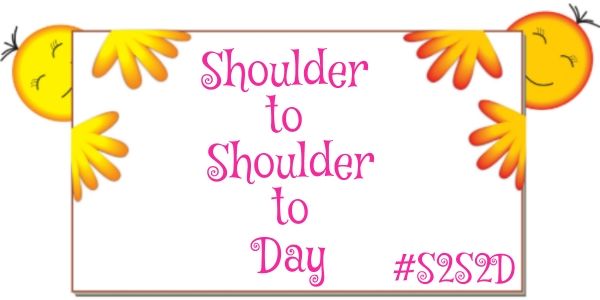 So today is my turn to host the #S2S2D blog hop, a hop designed to bring a smile to the lovely Emma who blogs at Crazy with twins . The lovely Emma has undergone some nasty radiotherapy after having surgery for her cancer. This left Emma incredibly radioactive, meaning she was kept in isolation and away from her family. 
She faced a really long time in isolation, even when home she would have been unable to hold her young children, unable to give them a much needed squeeze due to the amount of radiation she emitted. However this woman ridded her body MEGA quicky from this hideous treatment, meaning she was able to give the girls a cuddle way before she planned.
A mega proud moment.
For now Emma can rest and this hop is designed to bring a smile to her face and her lovely family.
Let me start by saying how amazing Emma is, not just fr this reason but because she is an amazing wife, mother and friend and has always been there to listen to my constant complaining!
For the amazing Emma, today I have a picture Pop's drew of me, I thought it would make her smile due to the fact she has drawn me with a beard! Yes, I kid you not!
See beard AND belly button, what more could you need?!
I hope it brings a smile to your face chicky!!!
Please join in and link up with the #S2S2D hop and cheer this lovely family up 🙂